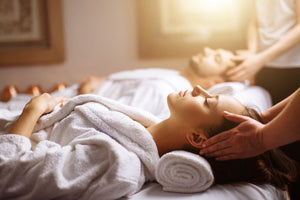 For time-starved individuals
The UK's premier spa and beauty provider
PURE Spa & Beauty's philosophy is simple — to combine essential spa and beauty treatments for time-starved individuals. Open late throughout the week in urban locations, our expert therapists are there for our clients even after their longest days!
Our team was established by Becky Woodhouse, a chartered accountant with an avid interest in the beauty industry. She dreamed of running her own business and noticed a gap in the market for urban professionals wanting to take care of their health, well-being and beauty essentials.
With locations across Scotland and England,  slotting a treatment into your life is easier than ever. Discover your nearest PURE Spa & Beauty and see just how easily that next appointment could be...
To listen more about how Becky setup PURE you can listen to Becky's story via a Google or Apple Podcast. Just click on the relevant link below.
PURE is proud to be the 1st Spa & Beauty provider in the UK to offer employees The Real Living Wage.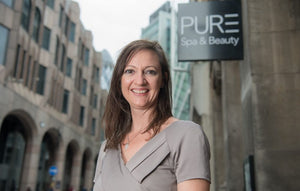 Download our app for easy access to bookings, self check in and more!
Our Awards
Client Experience Award - Winner - Phorest Salon Software 2020
Travellers' Choice Award - Winner - Trip Advisor - 2020 
Employer of the Year – Winner – Professional Beauty 2015
Beauty Salon of the Year – Finalist – Professional Beauty 2015
Day Spa of the Year – Winner – Professional Beauty 2013
Most Inspiring Salon – Finalist – Professional Beauty 2013
Day Spa of the Year – Winner – Professional Beauty 2012
Boutique Spa of the Year – Winner – Professional Beauty 2011
Scottish Spa of the Year Winner – 5pm Health & Beauty